How to Select the Best Wood Flooring Written
By installing the best wood flooring, you can enhance the beauty of your rooms and increase the resell value of your house . It is an investment that should not be ignored for a homeowner. However, making the right selection is not an easy process, as the latest innovations in wood flooring products has made it extremely difficult to make the best choice. Therefore, it becomes a challenge for you to find the type of floor that will work best for your room and suit your budget and lifestyle. Here you would find ways to explore the world of wood flooring and tips to evaluate the right wood flooring for you.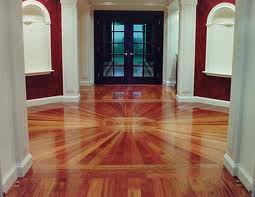 Types of Wood Flooring
Here are the types of wood flooring that are available so that you can make a comprehensive comparison to come up with the best choice;
Solid wood flooring: The most familiar form of wood flooring is hardwood flooring. In this flooring, you have solid section of narrow or wide wood planks, which are installed by nailing or stapling. Installation of solid hardwood is a costly option because of its high material costs and involvement of labor. However, there are benefits of installing this wood flooring because like other wood floorings it doesn't have thin decorative surface veneer and thus it's suitable for refinishing. Therefore, it's a long lasting option.
Engineered wood flooring: Cost of installing engineered wood is less when compared to installation costs of solid hardwood. However, best engineered wood flooring is designed to be durable and very stable. Engineered wood is constructed in layers and doesn't use a single piece of wood. Grains are used in an alternating process in layers and on the top, there is a thin hardwood veneer. This gives strength to this wood, makes it dense, and increases its resistance to warping. You can use this engineered wood in places like kitchens or basements where it's not appropriate to use hardwood. 

Acrylic wood flooring: When you visit a high traffic area like a department store or a restaurant, and find the wood flooring of that place attractive, then most probably you are looking at acrylic wood flooring. This type of flooring is constructed by injecting hard drying polymer with pressure. This increases the resistance of wood to scratches and gouges. This flooring is getting popular among home users and is a good choice for people who have pets or young children.
Laminate wood flooring: Wood laminate floor is not actually a wood, but it has similar looks. Laminate flooring is the best option if you want an appeal of wood flooring, but you are on a tight budget. The best laminate wood flooring is resistant to moisture and yet inexpensive. The best wood laminate flooring will never show signs of bubbling and swelling, which were usually seen in older style wood laminate floors.
Getting the Look of Best Wood Flooring
When you want your wood flooring to be the best, then apart from flooring material you must also consider the wood construction and finishing. There are several narrow and wide wood plank styles that are available, which you can use to create beautiful designs on the floor. While finishing the looks of your wood flooring, you must make sure that you get a good blend of colors.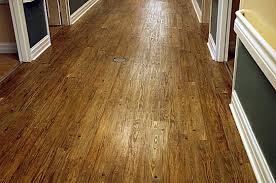 Installation of wood flooring requires, high-level of expertise. Therefore, if you want to have best wood flooring in your home, then you must contact Wood Floors Plus because they are the providers of best quality wood material. Check them out to get the best deals for all your wood flooring needs.
src="//pagead2.googlesyndication.com/pagead/js/adsbygoogle.js">