Wood Floor Refinishing Information
Wood floor refinishing is the project you want to engage in when your floor has lost its beauty, luster and color to restore its original glory. The process involves removing your old finish and replacing it with a new finish. Before finally getting to that, there are steps that have to be followed diligently to ensure you get the best results.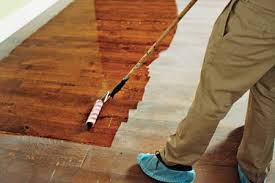 Preparing the Floor for Refinishing
Refinishing should be done with the right procedures. And such steps include the following:
The very first step is to sand off the old finish by sanding or stripping. Stripping is preferable when you want the process to be quick. On the other hand, sanding is the best method of to remove stains, scratches or unevenness from the floor to prepare it for refinishing. For this process, you will need a walk-behind sander as well as a hand held sander, which is very crucial for sanding corners and doorways. You can either buy this equipment or rent from stores like wood floors plus.
As you do sanding, it is important that you save the sawdust since you will need them later for filling holes, gouges or nicks in the floor. Mix sawdust with a small amount of white glue to make a paste that will be useful even later for covering protruding nails and cables. When sanding is finished, clean the floor, walls and moldings to remove all the dust on them, and then vacuum to clean up any debris or sawdust.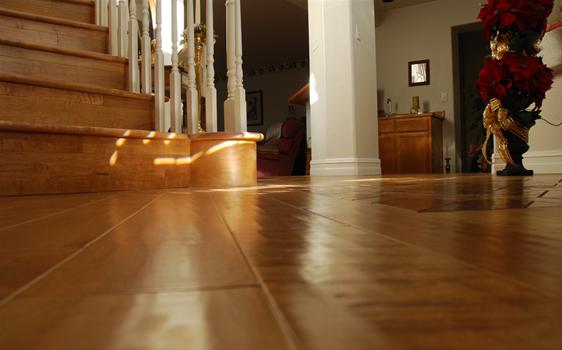 If it is also possible to do wood floor refinishing without sanding. You can opt for chemical stripping instead, just make sure to follow all the instructions on the label as well as the safety precautions recommended. Let the striper stay for the prescribed time after application, then remove while still a bit dry. Every manufacture always provides instructions on how to remove their chemical stripper. It is important to note that not all of them are removed the same way. While others are removed by rinsing with water, other are removed using turpentine or paint removers.
Applying the Finish
Water or moisture is not good for the new finish, so whichever method you choose to remove the old finish, make sure the floor is completely dry prior to application. Also use a tack cloth, specially meant to pick up and hold dust residue, to clean the entire floor. Once all these are confirmed, you can go ahead to the last stage of refinishing wood floor that is applying the finish or stain/sealant of your choice.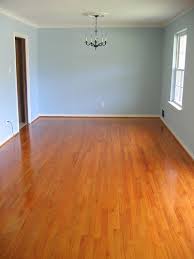 Wood Floor Refinishing Products
The top products that you can use for refinishing include:
Polyurethane: Can be oil or water based. Has a plastic look and texture. It is recommended for high moisture areas and those prone to high traffic.
Varnish: Easy to make spot repairs on and comes with a variety of luster (from matte to gloss) the glossier the finish, the more durable and vice versa.
Sealer: Easier to spot repair compared to the two aforementioned finishes but durable compared to both. Its advantage is that it offers the most natural looking finish as it highlights the wood's grain.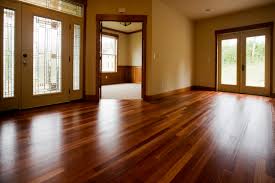 Once you have chosen the finish you want to use, move forward to the last stage of wood floor refinishing which is applying the finish to the floor. You can apply it using a synthetic brush or engage the services of an applicator pad to spread the finish onto the floor evenly and neatly. Leave it to dry for about 8 hours, after which you can add another coat for best results and to deepen color.