The Different Options on Fake Wood Flooring
Hardwood flooring has its many advantages. For one, it can last longer than fake wood flooring; possibly up to 100 years. And obviously, nothing beats the earthy feel of real wood. However, since you have to nail them down piece per piece, they can be very difficult and time-consuming during installation. Furthermore, they can be quite costly; with price depending on the type of wood used.
If you have a limited budget and don't have much time in nailing down real pieces of wood on your flooring, the good news is, there are now a great number of fake wood flooring options that you can select from. To give you a better idea on what these are and which one will work perfectly for your home, this article has created a rundown of the best fake wood flooring options to date.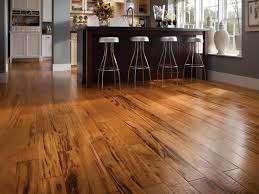 Types
Below are some fake wood flooring types that are garnering the top spot in the market, together with some of their major advantages:
Also known as a hybrid type of flooring, a laminate is very much alike stone or wood counterparts in terms of aesthetics. Underneath, the material is made from fiberboard; and on the surface, this fiberboard is sandwiched between a melamine top, a photographic paper that is printed with a wood-like picture, and a melamine backing. In some cases, though, the photo paper is replaced by a thin sheet of wood veneer to give the laminate a more wood-like feel. There are many benefits to using laminate flooring; some of which include more durability, less prone to wear and tear and scratches, easier to clean, and since they are made with a shiny finish, they don't require further polishing and waxing over time.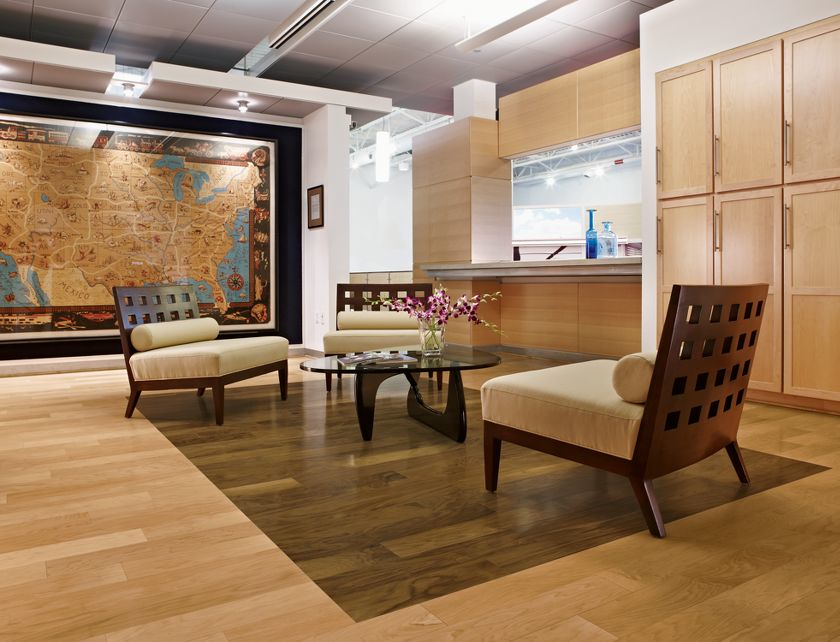 If the area where you plan to renew the flooring frequently gets wet, this is the perfect fake wood flooring option for you. In fact, this is currently the most common choice for homeowners who are remodeling their kitchen or bathroom. The great thing about ceramic flooring is that it eliminates the hassles of the wood being fragile when frequently exposed with water. This is highly beneficial, especially if you are planning to modify the flooring of your utility or laundry room. To get the best results, make sure that you pick a ceramic tile that does not absorb moisture and does not crack when the weather is freezing cold.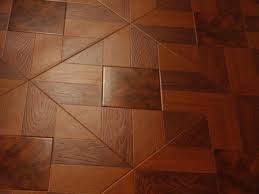 If you look at the vinyl flooring at a local hardware or home improvement store, you'll see that it comes in rolls of sheets; which is why it is also called as vinyl sheet. As for the benefit using one, it can resist water spillage for days without affecting its quality. In addition, it has the look that is very much similar to real wood; when compared to other types of flooring. To ensure longevity and attractiveness of your vinyl flooring, see to it that all seams suit one another perfectly and manufacturer's instructions are well-followed during installation.
The newest innovation on flooring would be the fake wood rubber flooring. Built with high quality materials and strong construction, this option comes in tile pieces and wood-like finish and color. Usually, they are used in wall to wall installations; however, those that come in interlocking mats are also used as flooring material for gyms and residences these days. Designed with a precision jet cut, they appear seamless when locked together to form a complete flooring. Most suppliers like Wood Floors Plus also offer a 5-year warranty; which means that durability is 100% guaranteed.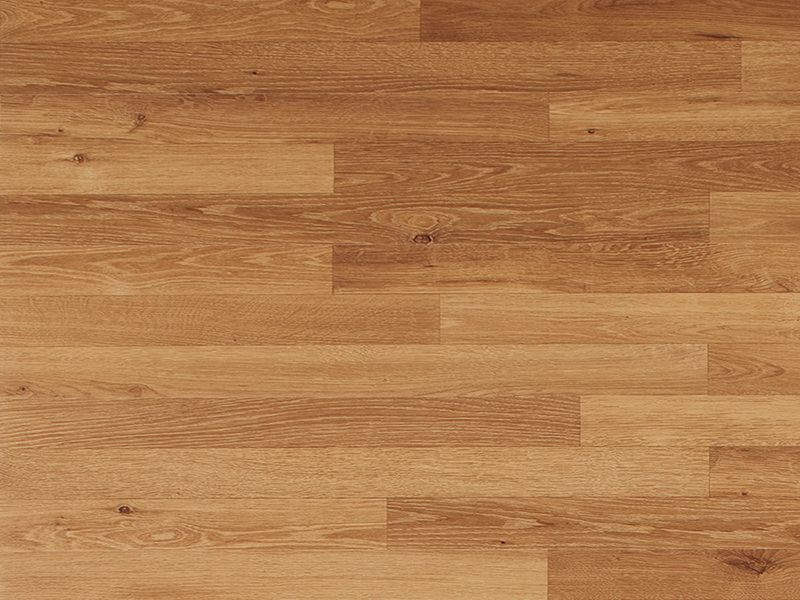 Conclusion
There you have the most common choices on fake wood flooring. Choose accordingly today from this list based on your individual needs.
src="//pagead2.googlesyndication.com/pagead/js/adsbygoogle.js">