Reclaimed Wood Flooring – A Great Choice In Any Angle
In a time where climate change is a growing concern across the world, more and more consumers are interested is using recyclable materials for their day to day activities. Reclaimed timber is one of the best way of including environmentally-friendly products in your homes and businesses. Reclaimed timber is one of the best source of home and office furniture, structural material and flooring just to name a few. Reclaimed wood flooring has introduced and reintroduced the distinct characteristics of having a wooden finish in different settings.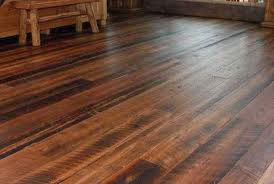 You can't deny the aesthetic and functional value of a wooden floor, however, acquiring such material nowadays is costly and will go against their drive for a "greener" lifestyle. The availability of a reclaimed wood flooring allows a person to attain the beauty of a wooden floor with a little pinch from the pocket and not hurting the environment.
Where is the Wood Coming From?
You'd be happy to know that reclaimed wood can come from just about anywhere. Old railway carriage sides made from oak are some of the best source of reclaimed solid hardwood. They are great to create a rustic fireplace mantel. And once they are processed as wood flooring, you are assured that the quality of the wood will last for a very long time.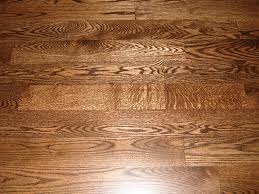 Pine trees are also one of the many trees that were cut down decades ago. When you install a reclaimed pine wood flooring, it comes from an old project many years ago and has withstood the test of time. It shows that there is a gold mine lying underneath a ruble of the supposed trashed wood planks and beams. Speaking of planks and beam, did you know that old windmills and barnyards are also a great source of reclaimed wood? Reclaimed barn wood flooring is one of the most sought out type of reclaimed wood flooring today. It is worth mentioning that when you use these type of material, you will know the moisture content of the reclaimed wood from an old barn, which makes it an easy decision for you to get one for your home. Any type of solid wood flooring today is subject to warping because of the moisture that develops from years of use. You will have an easy edge when reclaimed barn woods are used for your floor.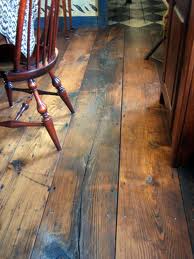 Before powerful hauling machines were created, the timbers from the mountain were thrown on the river and the river will just carry them downstream where a milling factory is waiting. During their travel, some wood wouldn't reach their destination and would stay underwater for decades. It allows the wood to regrow and became more resilient. When people realized this, the value of these timbers went up exponentially and all of their expenses were most focused on the machinery to scavenge these already century-old timbers. It is very cost-effective for milling companies and once again they did not do anything to harm the environment.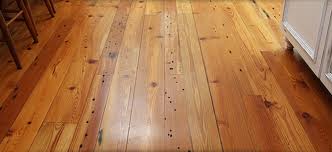 There are plenty of companies today who are focused on manufacturing and processing reclaimed wood. You can visit the Wood Floors Plus and see if they have what you are looking for and their professional and friendly crew is more than happy to help you out. If you want to check other sources online, be sure that the company has a good reputation and background where you can counter-check from other sources or database. It is easy to be ripped-off online so it doesn't hurt to do a little research when you are looking for the best source of wood flooring reclaimed. Also watch out for other special deals and promos that other companies are giving out.